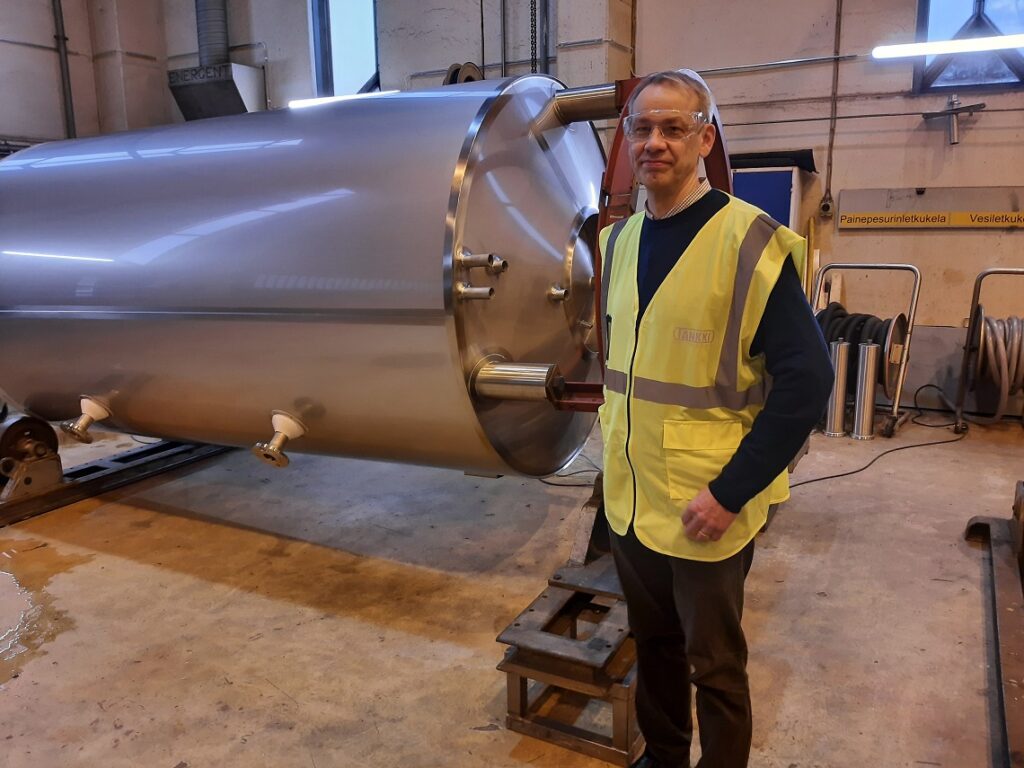 Tankki Oy supplied a mixing tank to its long-term customer Berner Oy. The tank was made with versatile equipment to make it suitable for the production of various products. In total, the factory has 500 different products per year.
Manufacturing multiple products in the same tank requires special design for mixers. We paid attention to the mixer requirements and equipped the tank with two separate mixers, so that they are suitable for mixing as wide range of products as possible. The batch sizes to be mixed also vary, so this was considered in the positioning of the mixer impellers.
The aim was to increase the life cycle, versatility and adaptability of the tank according to the intended use by taking into account the requirements of the ATEX equipment directive. The current use of the tank is not flammable liquids, but there may be use for this feature in the future.
Heating and cooling needs in the tank were considered as the products are made from start to finish in the same tank. Heating speeds up the manufacturing process, so the tank bottom and cylinder are completely heat transfer surfaces to maximize power. Upon cooling, the product is returned to the appropriate temperature for the further process.
Tankki Oy has delivered almost 40 different tanks to Berner during the last ten years. The largest of these have been 150m3 storage tanks. Plant Manager Jari Puustinen is satisfied with Tankki Oy's quality and service "previous deliveries have assured product quality and project management. The products were what were promised and expected."
Berner Oy is a Finnish family company founded in 1883, the company's operations are international. Berner is a sales and marketing specialist working in a number of different industries. The company's headquarters, product development and production facilities are located in Finland.