The partnership between Tankki and Valio began back in 1978, when Tankki delivered its first ice bank silos to Jyväskylä. Today, nearly all of Valio's production facilities include an ice bank silo supplied by Tankki. In 2017, Valio completed a new snack plant in Riihimäki, for which Tankki supplied a large ice bank silo (155 m³ and 5,600 kWh) and over 40 different tanks.
Energy efficiency and environmental friendliness as the cornerstones of design
The design of Valio's new snack plant was guided by energy efficiency and environmental friendliness. As a result, the plant is full of modern technological solutions for ensuring efficient production and minimising waste. By saving water and energy, the plant also saves the environment – efficient production is an environmental act.
According to Technical Director Jukka Partti from Valio, the new Riihimäki plant was designed right from the start to include an ice bank silo: "Including an ice bank silo was the natural choice for the new plant, as we had already had good experiences with Tankki's ice bank silos in the past. The ice bank silo serves as an accumulator for our production's cooling needs and helps us buffer energy consumption fluctuations in production. The method is perfectly aligned with the contemporary theme of efficient energy use."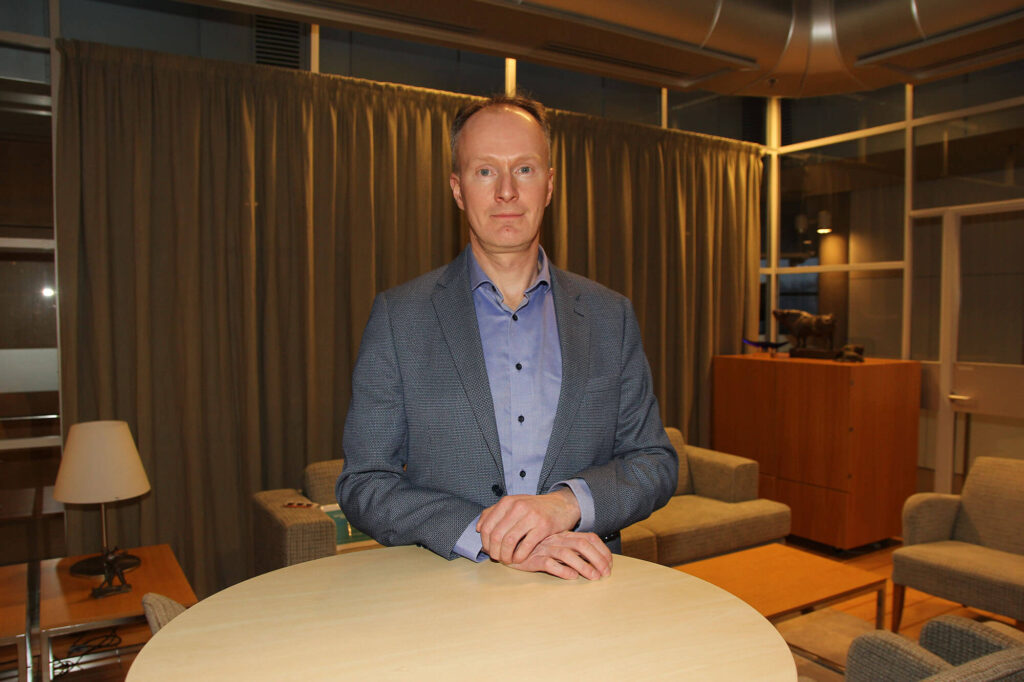 "When choosing a supplier, you also have to consider the lifespan and total life cycle costs of the device. The oldest ice bank silos still in use at Valio date back to the late 1970s, so these devices have very long lifespans. Other important factors include high product quality and security of supply," Partti continues.
Cool thermal energy storage balances energy consumption and reduces costs
The production facilities at the Riihimäki snack plant run around the clock, excluding regular machinery washing. The production stoppages resulting from washing cause daily fluctuations in energy consumption, which can be balanced with the ice bank silo. "Being able to balance energy consumption and capacity over the long term allows us to invest in smaller refrigeration systems. Furthermore, daily variation in the price of electricity makes it possible to store energy in the ice bank silo when electricity is at its most affordable," Partti explains.
Glycol chilling contributes to environmental safety
The ice bank silo supplied to the new plant was designed with a particular emphasis on environmental safety. Because of this, the ice bank silo delivered to Riihimäki features an indirect refrigeration system that uses glycol as its refrigerant instead of more traditional ammonia. "The technology is slightly more complex, but provides nearly the same cooling capacity as direct ammonia refrigeration. More importantly, it also improves the overall safety of the plant by reducing the amount of ammonia stored on-site," Partti says.
Shared values make for a smooth partnership between Valio and Tankki
The partnership between Valio and Tankki has continued for several decades now. "Tankki is a family-owned business that focuses on long-term operation and always provides flexible service based on the customer's needs. The partnership has been smooth, with both companies operating in a socially responsible manner. In the end, it's all about making sure that our plants are provided with devices that keep the end customer happy. This has always been both our companies' shared interest," Partti states.